THE GOOD, THE BAD & THE UGLY
The EYE Film museum in Amsterdam is an institution on cinematography, restoring, curating & projecting films. They commission GWA (Grafische Werkplaats Amsterdam) to come up with unique letterpress posters to commemorate the most iconic films on the industry.
The Good, The Bad & The Ugly. One of my favorite movies was the one I choose. Portraying one of the most iconic phrase on the movie: "...There's two kinds of people: Those with loaded guns and those who dig. You dig." I work around on the process of using unorthodox technics on a Eickhoff Tasting Press, tearing and creating the feeling of the wild west "Wanted" poster with a modern twist.
We only print 20/20 unique posters.
Buy
it here.
Graphic Desing, Typography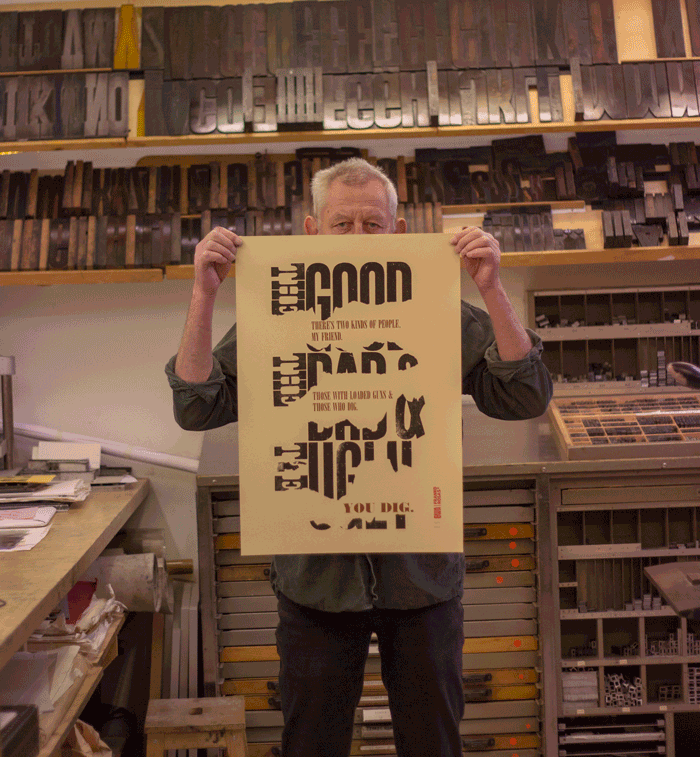 ---