Skate Adhoc Vienna / China



Sin Miedo
2 was full of surprises, plus what a good excuse to rock some kick-ass bandanas.
*Sin Miedo Tour was a bar hopping experience with people from our media. See
Sin Miedo Wall Project
SIN MIEDO TOUR.
The illustration frames a quote which has the purpose of pushing you forward to not be afraid. It was printed with discharge ink on traditional "mexican manta". Printing made by Gama Montoya.
The symbols on the bandana reference life in Tijuana: the hooker legs, the bottles of mezcal and the cactus. The coffin is a memento mori, so enjoy the ride and conquer your fears.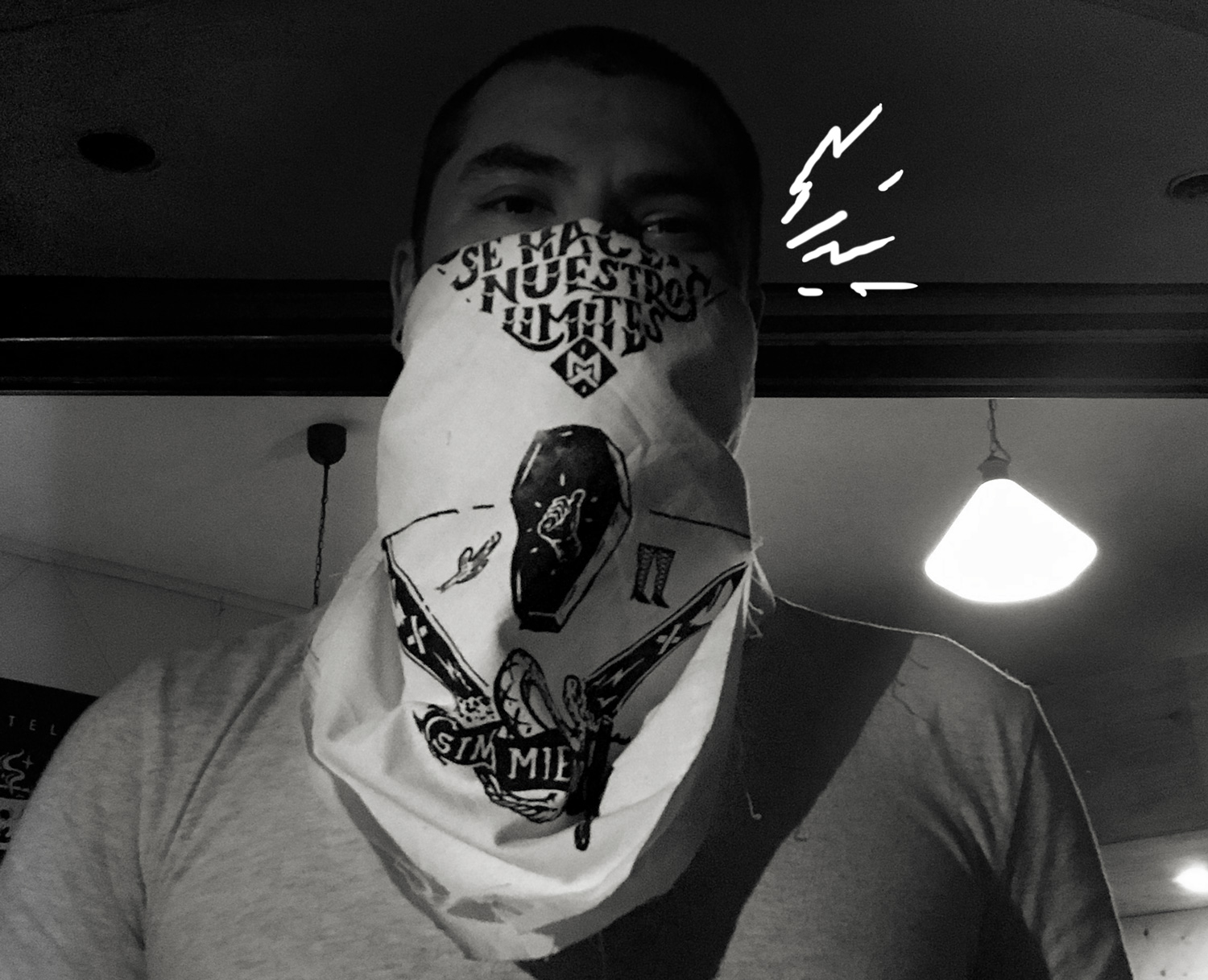 Series of custom Enamel pins.
If you want one, contact me. (I'll proably will give you one if I still have it in stock:)
El Feo Vienna